Federal Hill Club Rules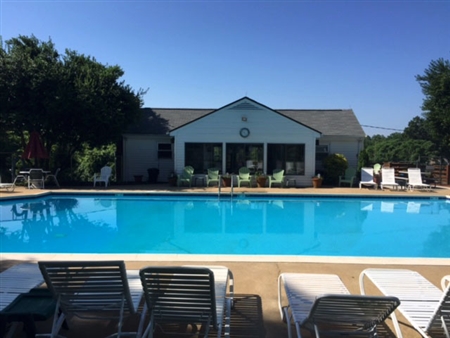 GENERAL RULES
1. Each member must do their part to help keep the club facilities and property neat and clean.
ALL members have the following responsibilities:
a) Members (including children and teens) are responsible for cleaning up after themselves and their guest! This means wiping the counters, tables, washing any dishes used, placing trash in trash cans, cleaning your pool area of debris and removing any toys from the pool.
b) When leaving the pool or club, all furniture, pool equipment and sports equipment should be placed in its appropriate location and all trash placed in trash receptacles. Please lower umbrellas at tables.
c) Members should check the bathrooms, recreation area (clubhouse) and grounds for neatness and any items left behind. Please make sure children pick up playground and tennis areas of trash and replace any sports equipment.
2. Do not sit on the deck railing or on top of the tables. Do not stand on the chairs or tables.
3. For safety reasons, park all vehicles to the right of the driveway on the clubhouse side. DO NOT PARK on the poolside of the drive or main-house lawn. DO NOT BLOCK VIEW OF THE POOL WALKWAY AT ANY TIME. If parking is full, drive behind the pool house near the dumpster or near the tennis courts. DO NOT BLOCK THE DRIVEWAYS AT ANY TIME.
4. No bicycles, skateboards, scooters, skates etc., are allowed in the pool/deck area. These items may be used inside the basketball courts.
5. Cornhole, croquet and other lawn games may be played in the rental house yard outside the pool area. We kindly ask that any games of ball (baseball, football, soccer, or kick ball, etc.) be done on grounds outside the tennis court/ and play areas.
6. No pets are to be brought to the club by members or guests.
7. Alcohol may not be left at the club.
8. Club members are not authorized to use the lake. It is not on our property.
9. Club members or guests are not permitted to hunt on club property.
10. Horseback riding on club property is not permitted without prior written and verbal permission with specific limits. Contact Jeff Frazier at 598-0335 to request review.
11. The alcohol laws of Virginia apply at Federal Hill Club. To maintain a family environment, koozies and cups are encouraged.
12. We kindly request that smoking be done at the deep end of the pool, back deck or outside the fence only and not at the shallow end where children play.
13. The last person to leave each night should shut off all lights, music and close the gates. DO NOT LOCK THE POOL HOUSE DOORS!
POOL RULES
NO running or pushing allowed in the pool area.
NO tampering with pool filters, skimmers, safety equipment or water supply system.
The following items are not allowed in the pool: chewing gum, barrettes or hairpins, rocks, small toys, diving sticks or other small items that could cause clogging of the filter system.
Children using flotation devices must remain in the shallow end of the pool.
NO diving in the shallow end of the pool.
Safety equipment (rescue hook, safety flotation ring, etc.,) is not to be touched unless there is an emergency. All equipment must remain displayed in the pool area.
NO glass is permitted in or around the pool area.
NO food in the pool or at the pool's edge.
NO excessive splashing or throwing of water from the pool.
No jumping, standing on or stacking of pool furniture. No jumping or diving from furniture, fences or building.
We kindly request no smoking at the shallow end of the pool where children play. Smoking is permitted at the deep end area, back deck or outside the fence.
No water balloons, balls (other than pool or beach balls) or "silly string" of any type allowed inside the pool area or pool. These items may be used on courts or play areas.
The pool must be vacated immediately when there is a threat of bad weather.
NO LIFEGUARD ON DUTY. Do not swim alone; children swimming must be supervised by an adult at all times.
ATTENDANCE AND GUESTS
A local resident that is a non-member may be a guest at the club only once a week (Monday-Sunday).
Members must accompany and be responsible for their guest and enforce club rules at all times.
Please utilize only 1 area (1 table and 1 area) when you have guests.
Youth under the age of 14 must be accompanied by an adult (age 18 or older) at all times while using club facilities.
No one under the age of 21 is allowed on the Federal Hill Club premises after 10:00 pm unless they are accompanied by a parent member.
No one under the age of 16 may have a guest without a parent member present.
Babysitters and caregivers to member children may bring the member child as often as you desire. However, a member that is a sitter or caregiver may not bring non-members to the club more than once per week.
Gatherings of 10 or more (including your family in this number) constitute a party. See below for party requests.
PARTY REQUESTS
Parties at the pool are allowed, with the following restrictions:
Gatherings over 10 total people require a party request form and prior approval of the board to avoid overbooking and overcrowding so that all members can freely enjoy the club. Parties at the pool are limited to 20 total people, including member family. Please request at least 2 weeks prior.
No parties on weekends (Fri 5pm through Sun 6 pm) or holidays, during the months of June, July and August.
The board reserves the right to restrict or deny party activities at the pool.
The ratio should not exceed 4 children (under the age of 21 yrs.) to 1 adult.
When having a party, the host is to supply all supplies. Please bring your own dishware, paper products, table cloths, charcoal, ice, etc
When having a party are to use the back pool house deck, picnic area or grounds outside the pool fence for eating and activities. No set up in the pool house or pool area, unless approved.
Party guests should park in guest parking area.
Host family is responsible for clean up and emptying of trash for parties.
CLUBHOUSE RULES AND RESERVATIONS FOR USE
The pool and pool house facilities are never closed to our members.
The clubhouse will be locked at all times. Adult members may request their own key from Membership officer, Donna Smith (794-5428).
Adult member(s) must supervise their children and guests while they are using the clubhouse facility. Children 14 and under are not to be alone in the club house. An adult member must be present when children are in the clubhouse.
Members are responsible for the clean-up of the club house facilities after its use. Please lock the doors as you leave.
No Smoking in the Clubhouse during pool season or during events at the clubhouse.
Group Use of Clubhouse Facilities
Any member, ports groups, school groups, clubs, etc. may reserve the facility for their activity by contacting the Secretary officer, Jeanne Ashman fhcpva1@gmail.com or (878-8056), a minimum of 2 weeks prior to their event. Party reservations require a $25 usage fee for members. Organizations and clubs may request reservations for $75 for 3 hours, $20 each additional hour. There must be a dues-paying adult member present at the event at all times.
Any group reserving the clubhouse may arrive no earlier than one (1) hour prior to the reserved start time for set-up, decorating, etc.
Groups at the clubhouse are limited to 40 people. Clubhouse gatherings do not include pool use. Refer to attendance and guest rules for pool parties.
The Board reserves the right to deny or restrict rental or reservations
The person reserving the clubhouse will report and be responsible and liable for any damage that may be incurred.
TENNIS RULES
Users of the tennis courts must abide by the rules posted at the tennis court.
No one allowed on the tennis courts without appropriate athletic shoes.
All trash, metal tops, tennis balls, etc. should be removed. Nothing is to be left at the courts or on the benches. Equipment and balls should be replaced in the appropriate bin.
If others are waiting, limit play to 1 hour.
Adults (age 21+) have priority on the courts after 6:00 PM and on holidays and weekends.
No skateboards, skates, bicycles, scooters, etc. allowed on the courts at any time.
The ball machine is available to members who have been trained to use the machine.
General Club Email: FederalHillClub@gmail.com
Pool Phone: (804) 794-7772
Donna Smith (804) 405-8188